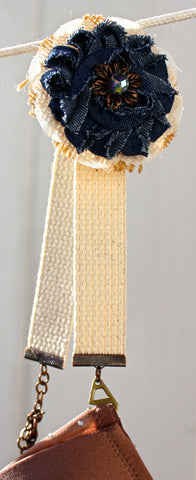 Secret Strap-Natural Strap with Flower
Natural colored strap is 1 inch wide and has copper accents.  This strap comes with an adorable flower piece that has a clip and pin attachment.  Each strap is approximately 15 inches long with a 5 inch adjustable chain.  
Secret Straps work with any convertible bra with detachable straps.  Simply remove your straps and use the hooks on the Secret Straps to replace your original straps. 
Look elegant, stylish, and classy!
---
We Also Recommend